Webinar
Multicenter study of the Oncomine Comprehensive Assay Plus for local comprehensive molecular profiling
December 11, 2023 05:00 PM CET
Comprehensive genomic profiling (CGP) is advancing precision oncology research through simultaneous analysis of multiple biomarkers in a single next-generation sequencing (NGS) assay.
The Oncomine Comprehensive Assay Plus is an amplicon-based CGP solution that can detect multiple biomarkers and complex biomarkers, including tumor mutational burden (TMB), microsatellite instability (MSI), and genomic instability related to homologous recombination deficiency (HRD) through the genomic instability metric (GIM).
In this webinar, Dr. Jantus-Lewintre shares her lab's experience evaluating the Oncomine Comprehensive Assay Plus. She will present analytical performance results spanning 5 different centers using a cohort of 193 pre-characterized clinical research tumor samples. She describes considerations for performing molecular testing in-house and the value of amplicon-based CGP.
Webinar Learning Objectives:
Considerations for performing molecular testing in-house.
Results from a multicenter evaluation including SNVs, indels, CNVs, gene fusions, MSI, TMB, and HRD.
Significance of in-house CGP for precision oncology research.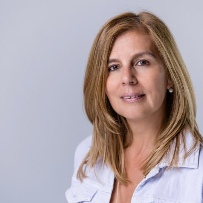 Eloisa Jantus-Lewintre
Head of Molecular Oncology Laboratory, Fundación Investigación Hospital General Universitario de Valencia, Universitat Politècnica de València, CIBERONC, Valencia, Spain